We're looking for
your
input to make POP the best it can be!
POP Question
of the Month
What kind of church-sponsored activity would inspire you to invite a friend?
Please email your responses to
popquery@gmail.com
Thank you!

Pastor's Piece:

Pastor's Piece - From John C. Holliday

As I write this article it is the first day of spring, but winter's grip still persists. How ironic that snow would fall at this time! Sometimes the calendar and the climate just don't seem to be working in unison. Transitions take time to complete. I know myself that a "zero to sixty in five seconds flat" approach to a new day is not my normal operating pattern. Greeting the new morning usually takes a little more time for me with coffee consumption serving as an essential support! In general I find it easier to move from a rabbit's rate to a turtle's trot than it is to start with the turtle and attempt to move to the rabbit. So too in the seasonal calendar the transition from the winter freeze to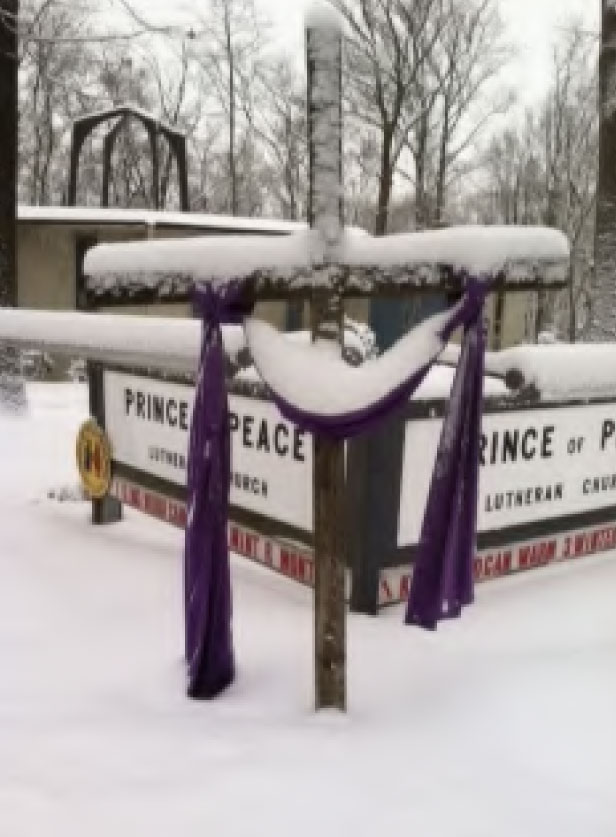 the spring thaw may be anticipated and welcome, but it may not always be as smooth of a transition as we would desire.

The adjustment to Easter life also takes time. When Jesus entered the sleep of death on a Friday, no one expected that things would move in a radically new and wonderful way the following Sunday. This grace was surprising and foreign. Its reality takes time to take effect. Fortunately for us the church year allows a 50 day season of Easter for us to warm to this new reality. In actuality it is a status that we are adjusting to our entire lives. God starts the transformation for us in baptism. The effects of our new resurrection identity unfold over a lifetime.

March has been said to enter like a lion and exit like a lamb. It's striking how different these two beasts are, yet both of them suggest attributes of Christ. This year it seems that more of March's lion and less of the lamb will meet us in April. April is also the month when Easter is celebrated this year. If like the weather outside you are finding it hard to shift gears, please remember that our divine engineer remains ever present to help with the adjustment. Be kind to yourself in times of change. Jesus has truly risen so that we might know real rest. We feast on His' Easter victory, rest in His

- Pastor John Holliday

©2003-2009 Prince of Peace Lutheran Church
Website design by Eric Pseja.