We're looking for
your
input to make POP the best it can be!
POP Question
of the Month
What kind of church-sponsored activity would inspire you to invite a friend?
Please email your responses to
popquery@gmail.com
Thank you!

Pastor's Piece:

Pastor's Piece - From John C. Holliday

If you were to pick a symbol for Thanksgiving, what would you use? Footballs, cornucopias, pilgrims, Native Americans and turkeys are all possibilities and have some connection to the day. My favorite symbol for the day would be a table. One of the memories that stays with me from Thanksgivings celebrated in my parents' home is the wonderful way that my mother decorated the dinner table. Even before the food, family and friends filled this space with life and energy, the prepared table proclaimed that something wonderful would soon occur in that space. The table set the tone for the hospitality that would be offered at that blessed holiday feast.

Table time activities emphasize values that we do well to incorporate throughout the year. We pray around the table, taking inventory of our many blessings and promoting an attitude of gratitude. We enjoy food, friends and family and offer hospitality to visitors. We share our resources with others. A CNBC report that I recently read suggested that Thanksgiving is the second most expensive holiday of the year. Because so many even in this country still struggle to feed their families, the needs of the poor, especially at this time of the year, cannot be forgotten. At Prince of Peace we will be having our annual Thanksgiving turkey drive on November 22nd to help those who struggle to find food on a regular basis. Please be generous again this year in your support of this effort. Food continues to be an expensive item for many families. Though we live in a rich nation, basic groceries continue to be an expense that far too many people are not able to adequately fund on their own.

The centrality of the table at Thanksgiving also reminds us of the centrality of the table in our shared weekly worship. Though we celebrate the Eucharist most weeks at Prince of Peace, we have not had a special Eucharist worship to acknowledge the national holiday of Thanksgiving for several years. Perhaps this is something that we can revisit for future periods? There are several Christian denominations with whom we share a "full communion agreement." Maybe a shared Eucharist with another local Christian congregation can help us to see in a deeper manner how all of our table fellowship connects to this sacred meal where an abundantly loving God works wonders to provide for our deepest needs.

As we gather annually around our family Thanksgiving tables as well as weekly around our communal Thanksgiving table at Prince of Peace, we all have many reasons to give thanks. Most especially we thank God for making His loving presence known to us in Jesus. I thank God as well for having the high privilege of regularly sharing in this grace filled feast in Old Tappan with all of you! Please have a wonderful thanksgiving holiday, and please don't forget to say thanks to God in your own way!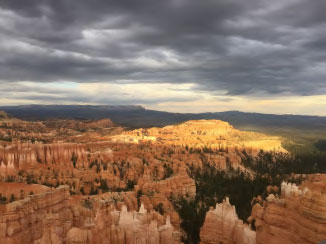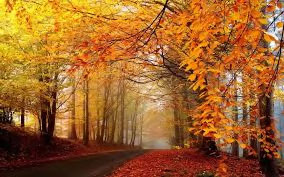 - Pastor John Holliday


©2003-2009 Prince of Peace Lutheran Church
Website design by Eric Pseja.