We're looking for
your
input to make POP the best it can be!
POP Question
of the Month
What kind of church-sponsored activity would inspire you to invite a friend?
Please email your responses to
popquery@gmail.com
Thank you!

Pastor's Piece: December - January 2013/14

What do we experience as we wait? If we are waiting for a traffic light to turn from red to green, we may experience annoyance. If we are waiting for the results of medical tests, we may experience anxiety. If we are waiting for Christmas to arrive as a young child, we probably experience eager anticipation. Do we like to wait? I sense that it depends on the situation, but for the most part "waiting well" is not something that most people have mastered.

"Waiting well" is a key theme of the church season of Advent. With that in mind we are developing a "waiting room" concept to flavor our Sunday worship during the four Sundays that lead to the celebration of Christmas. With all the activity that arrives at this time of the year, it becomes increasingly more difficult to focus on the lasting hope and deep rooted joy that God wishes to give to us all. Advent is meant to be an oasis from the hustle of the world. It invites us to pause momentarily and realize that God is truly doing wonderful things in the world and in our lives that we can only begin to understand.

All people know the burdens that excessive anxiety can create in our lives. Advent reminds us once more to release these things that burden us to our loving Lord. Part of my prayer for all of us is that we can experience more of life with the eager anticipation of a young child waiting for Christmas Day. I also pray that we will see and recognize the greatest gift of Christmas, Jesus Christ, in ways that bring new meaning, true joy and lasting hope to all of our lives.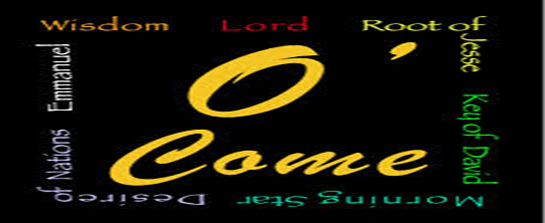 - Pastor John Holliday

©2003-2009 Prince of Peace Lutheran Church
Website design by Eric Pseja.