We're looking for
your
input to make POP the best it can be!
POP Question
of the Month
What kind of church-sponsored activity would inspire you to invite a friend?
Please email your responses to
popquery@gmail.com
Thank you!
"For by grace you have been saved through faith; and this is
not your own doing, it is the gift of God." - Ephesians 2:8



Come Worship With Us!
Sunday Communion Service - 10:15 AM

Saturday Evening Worship - 5:00PM!!




CHRISTMAS WORSHIP SCHEDULE






Christmas Eve Worship
Tuesday, December 24th - 4:30 PM
Family Service Featuring the Band of Peace!


Christmas Eve Worship
Tuesday, December 24th - 9:00 PM
Traditional Candlelight service with Holy Communion.


Christmas Day Worship
Wednesday, December 25th - 10:15 AM
Hymn Sing and Holy Communion Service

Please join us and bring a friend to these holiday worship opportunities!


| | | |
| --- | --- | --- |
| | All Sunday Services are followed by a Fair Trade Gourmet Coffee Social Hour, provided through Lutheran World Relief. Please come and join us! | |
Wine Event at Prince of Peace Saturday, November 23rd at 7:00pm


Suggested donation $25 per person $40 per couple

Wine Tasting
Appetizers
Music & Door Prizes


All proceeds go directly to the Preschool

Contact Laura Evans at llevans33@gmaail.com or Lloyd Aanonsen

All Are Welcome!!


---
Vision Sunday!!!


November 24th during the 10:15am worship

"Seeking direction from Jesus for ministry"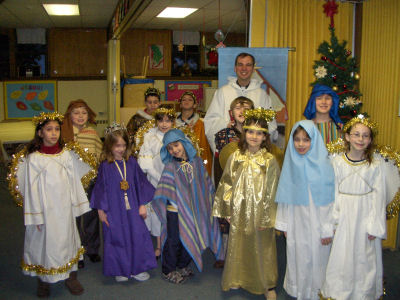 Prince Of Peace Lutheran Church
106 Orangeburgh Road
Old Tappan, NJ 07675



Office Telephone: 201-768-8691
PreSchool Telephone: 201-965-3354
Office FAX Number: 201-768-7064


Our facility is elevator-equipped for those with special needs!
Please use the entrance in the rear of the church.